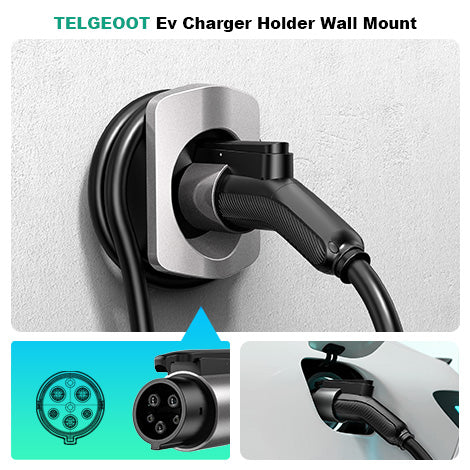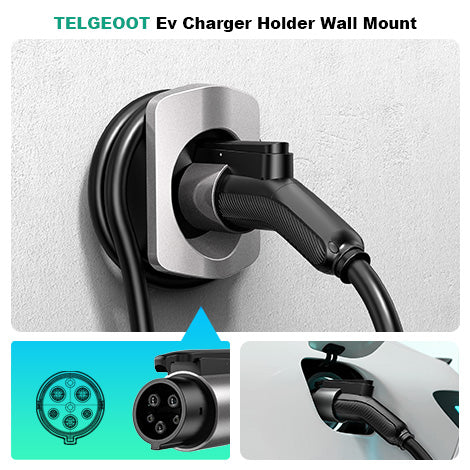 J1772 Electric Vehicle EV Charger Holder with Screws Wall Mount Holster
Sale price
$16.21
Regular price
$30.00
J1772 Electric Vehicle EV Charger Holder with Screws Wall Mount Holster
Sale price
$16.21
Regular price
$30.00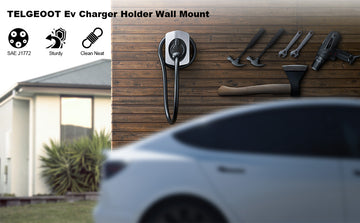 Telgeoot EV Charger Holder
Effortless Storage: Say goodbye to cluttered garages or tangled charging cables. Our Wall Mount Holder provides a dedicated and secure place to store your EV charger, keeping it off the floor and within arm's reach.
Smart Design For EV Owners
Designed with EV owners in mind, much easier to store J1772 charger, our wall mount holder is engineered to accommodate various charger models, ensuring a universal fit. No need to worry about compatibility – it's got you covered.
Sturdy And Durable
Telgeoot EV Charger Holder strong enough to hold a large amountof coiled charger cable and snaps into a socket that keeps the connector safe and dry. It can withstand the weight of charger and cable up to 30KG, providing a safe and stable storage solution.
Quick And Easy Installation
Product came with the needed screws and wall anchors. Easy to install and effective at doing the job needed the product to do. Installing the Telgeoot EV Charger Holder is a breeze. Mount it on any suitable wall surface, and you'll have your charger neatly stored and easily accessible in no time.
Waterproof and Corrosion-Resistant
Perfect for people who don't have a neat way to hang the hose of their charger. And your charger clips weight in to the circles, protecting from water and corrosion. Our charger holder is built to withstand the elements, providing a protective shield against water and corrosion. With Telgeoot, your EV charging station remains robust and reliable in any weather condition.